Presentation Guidelines
Oral Presentations
The time available for each oral presentation is limited to 15 minutes, including a brief question period. No exceptions will be made.
‣ Presentations should be in Microsoft PowerPoint (PowerPoint 2016 [.pptx] is the
preferred format). Please notify the session chair well in advance if your presentation is
in a different format.
‣ Please bring your presentation on a USB memory stick. Be sure to CLEARLY identify
your USB memory stick with your name & the session in which you are presenting.
‣ At the beginning of each day, before the speaker sessions, please submit your
presentation media to the session chair in the room in which your presentation will take
place. The session chair (or another volunteer) will be present in each room to help you
load your presentation on the appropriate computer.
‣ At least 15 minutes before your session starts, please go to the presentation room to
meet the session chair, check for scheduling changes, and be sure that your presentation
has been loaded.
‣ Please be sure to check your presentation for viruses before uploading and presenting
at the meeting.
‣ Volunteers will be available in the session rooms to provide assistance.
Technical Requirements
‣ All versions of PowerPoint through MSOffice 2016 are supported.
‣ Only those fonts included with MSOffice 2016 are supported. If you need a specialized
font, it should be embedded into your PowerPoint presentation; in such cases, please
include the font file on the USB drive with your presentation.
‣ When naming your presentation, please use the following file name convention:
RHIZO5_Date_Presentation Time_Room_FirstName_LastName.ppt
e.g. RHIZO5_Jul8_BallroomF_Jane_Smith.ppt
‣ If your presentation is in Prezi, please provide the Portable Prezi version of your
presentation. Click on the link below as a reference and for instructions:
https://prezi.com/support/article/sharing/download-a-portable-prezi/
‣ MAC users: Please note that Keynote fles are not supported at this time. Please
convert your Keynote presentation to either PowerPoint format, PDF or Quicktime
video format.
‣ PowerPoint presentations will be projected on-screen with an aspect ratio of 16:9. Please
prepare your slides accordingly.
‣ Movies & Video Clips: The preferred format is Windows Media Video (WMV). While
some conversion may be necessary, we can also accept movies created as MP4 (ideally
MPEG4 or H.264) and MOV (H264 & MPEG4).
Regardless of which format you prefer, please remember to compress your videos.
By doing so, your movie will transfer and load faster during your presentation with
minimal loss in video quality.
If you plan to play a DVD as part of your presentation, please notify a technician in the
Speakers' Ready Room so arrangements can be made for assistance in your meeting
room.
We highly recommend embedding video files into PowerPoint for a better flow of the
presentation.
‣ Pictures: If you use a version of PowerPoint prior to 2008, please be sure that
embedded pictures are not in TIFF format. These images will not show up in
PowerPoint. With PowerPoint 2008 for Mac or newer, any inserted image will be
compatible.
Please check your presentation in the Speakers' Ready Room to ensure that there are
no problems.
‣ Apple MOV files: PowerPoint 2010 and higher supports playback of MOVs. The best
compatibility for MOV playback is to use MPEG4 or H.264 as your codec. If you are
using an earlier version of PowerPoint (i.e., older than 2010), please export MOV files to
Windows Media WMV with Quicktime 7 Pro. If you cannot convert the files or have a
considerable number of MOV files, please bring all video files separate to your
presentation. When onsite, please check in with the Speakers' Ready Room no less
than 24hr before your presentation.
Click here to download a pdf version of the Technical Requirements for an oral presentation:
Poster Pitches
‣ Poster pitch sessions will be held each morning, immediately following the keynote
address.
‣ The above guidelines are also applicable for poster pitch presenters.
‣ Each presenter will have 2 minutes to present 2 slides.
Poster Presentations
Attendees can participate through poster submissions. Posters will be available for viewing each lunch hour during the conference on Monday thru Wednesday. On designated days, authors will be on-hand to discuss their poster with interested persons. Poster submissions must be made using the Abstract Submission Form. Posters must be designated to one of the theme areas listed in the submission form and follow the Poster Guidelines described below.
Poster Guidelines
Please use the following guidelines and format to prepare your poster:
‣ Dimensions of the poster MUST NOT exceed 44.5" wide by 44.5" high (113 cm by 113
cm). An alternative size is 39" wide by 48" tall (100 cm wide by 120 cm tall)
‣ Limit the text to about ¼ to ½ of the poster space, and use images, photographs, and
graphs to present your research. Make a banner to display the title, name, and affiliation
at top-center of the poster.
‣ The text should be readable from a distance of 6-ft (1.8 m). Use a minimum font size of
20 points.
‣ Lettering for the title should be large (at least 70-point font).
‣ Use of the following format/sections is suggested :
◦ Title
◦ Author names and affiliation
◦ Abstract
◦ Introduction
◦ Materials and methods
◦ Result/discussion
◦ Conclusions
◦ References
NOTE: all presenters should be aware of colour blindness guidelines.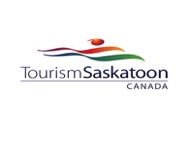 Social Media
Follow us on Twitter and Facebook