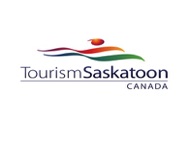 Social Media
Follow us on Twitter and Facebook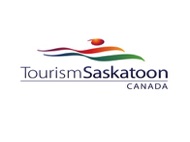 Welcome to the University of Saskatchewan:
Our roots run deep
Rhizosphere 5 will provide a multidisciplinary forum for exchanging innovative ideas and methods for studying the rhizosphere and understanding its complexity and its role in both natural and agricultural ecosystem processes. The conference provides a stage for both early career and established scientists to present their work to a welcoming international audience.
The University of Saskatchewan is home to the College of Agriculture and Bioresources — the oldest Ag college in Canada; the Canadian Light Source (CLS) — Canada's only synchrotron facility; the Sylvia Fedoruk Canadian Centre for Nuclear Innovation (CCNI), which operates the Saskatchewan Centre for Cyclotron Sciences (SCCS); and the Global Institute for Food Security (GIFS) — a public-private partnership uniquely focused on research and technology development to improve agriculture in both the developed and developing world.
Researchers at the University of Saskatchewan have been involved in root systems (and rhizosphere) research for the better part of the past century. For example, in the mid 1930s T.K. Pavlychenko developed the "soil-block washing method" of excavating entire root systems for more detailed study (Pavlychenko, 1937). More recently, researchers from the UofS have employed advanced analytical techniques to study the rhizosphere. For example, Phillips et al. (2008, 2012) used a combination of molecular and radioisotope (14C) methods to investigate the role of plant-associated endophytic bacteria and root exudates in petroleum hydrocarbon degradation, while Gillespie et al. (2009, 2011) used synchrotron-based C and N K-edge x-ray absorption near-edge structure (XANES) spectroscopy and pyrolysis field-ionization mass-spectrometry (Py-FIMS) and proteomics to profile the organic chemistry of the rhizosphere and develop a comprehensive assessment of glomalin-related soil protein (GRSP) structures at the atomic, monomeric, and molecular scales.
In 2017, the UofS received $57.2M to develop and employ molecular imaging of the root-soil microbiome and real-time imaging of micronutrient fluxes at the root-soil interface to "develop new root-based approaches to crop improvement". This research is being led by Dr. Leon Kochian — a renowned plant physiologist and newly appointed Canada Excelence Research Chair who leads a research program investigating root-soil-microbe interactions.