· Welcome reception (July 7th)
· Admission to all oral &
poster sessions
· Delegate materials
· Lunches & health breaks
· Gala dinner (July 9th)
· Gala reception (July 10th;
Remai Modern Art Museum)
· Closing Ceremony (July 11th)
· Welcome reception (July 7th)
· Gala dinner (July 9th)
· Gala reception (July 10th;
Remai Modern Art Museum)
Early Bird
(by Apr. 30, 2019)
Regular
(after Apr. 30, 2019)
Professional (academic or industry)*
Registration
Welcome to Rhizosphere 5
Registration for the conference is now open. You may register for the conference using the online registration system.
Social Media
Follow us on Twitter and Facebook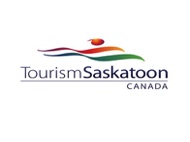 Registration Fees
All fees are posted in Canadian dollars (CAD) and include GST (5%)
Payment
Online Payment by Credit Card:
Online payment of registration fees with a credit card is the preferred method, and results in an instant confirmation of a delegate attendance. The only credit cards accepted are MasterCard and Visa.
All transactions by credit card will appear on your statement as payment to Venue West Conference Services.
The Venue West Conference Services online registration system has a SSL (Security Socket Layer) certificate, so you can feel confident that your credit card information is secure and confidential.
Payment by Cheque:
Registration fees can be paid by cheque; however, to receive the Early Bird rate, payment must be postmarked no later than April 30, 2019. Registrations will not be confirmed until payment in full is received.
Post-dated cheques will not be accepted, and any bank charges incurred must be paid by the sender.
To pay by cheque, indicate the name of the delegate (i.e., the name with which you registered online) on (or with) your cheque. Cheques must be made payable to Venue West Conference Services and mailed to:
Venue West Conference Services
Rhizosphere5 2019
Suite 301 - 1040 Hamilton Street
Vancouver, BC, V6B 2R9, Canada
Confirmation of registration:
Your registration (including confirmation of any dietary or accessibility requirements) and payment will be acknowledged via email.
Cancellations:
· Registration fees will only be refunded if the notice of cancellation is received by the
Rhizosphere5 Secretariat no later than April 30, 2019. There is a cancellation fee of $75.
· Cancellations after April 30, 2019 but before May 31, 2019 are eligible for a 50% refund.
· Cancellations after May 31, 2019 and no-shows are not eligible for a refund.
General Conditions of Registration
It is expressly agreed that the members of the Organizing Committees and the Conference Secretariat for the Rhizosphere5 Conference, their legal representatives, directors and employees, and their agents, officers and services, shall not be liable for any loss, injury or damage of any kind whatsoever suffered directly or indirectly by the person, possession or property of any Conference participant or other person during, or in connection with, the events on the program or any other activities of the Rhizosphere5 Conference for any reason whatsoever no matter howsoever caused.
It is agreed that the Organizing Committees and the Secretariat for the Rhizosphere5 Conference, and their agents and officers, reserve the right to cancel at any time any or all of the programmed or other activities if this should appear necessary as a result of events which are beyond their control or which they cannot reasonably be expected to influence or for which they are not responsible. Without limiting the generality of the foregoing, such events shall include force majeure, government or other official regulations, natural disasters, strikes of any kind whatsoever, civil, international or other crises, or any other unforeseen occurrence. Decisions regarding the necessity for such cancellation shall be taken by the Organizing Committee, or their agents, at their sole discretion and shall be final.
* You may be eligible to register as a delegate from a low- or middle-income country if you currently live and
study or work in a low- or middle-income country as recognized by the World Bank (click here to see the list for
the 2019 fiscal year). For more information, contact the Rhizosphere5 Secretariat.
† To register as a student, you must provide proof that that you are a full-time student by sending (i) a copy of your
student card (both sides showing photo, name and card expiry date) or (ii) a letter from your supervisor to