Social Media
Follow us on Twitter and Facebook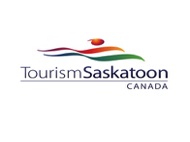 Become a Sponsor
The Rhizosphere 5 conference offers sponsorship opportunities for interested stakeholders at one of the six sponsorship levels listed below.
This is an excellent opportunity to gain visibility in the dynamic, rapidly expanding soil health research community, and showcase your products, services, or activities to a diverse national and international audience.
Below you will find descriptions of our sponsorship packages. We are also happy to work with you to customize a sponsorship opportunity that best suits your goals and budget.

Sponsorship Packages
• Diamond Package $20,000
•
•
•
•
•
•
•
•
Five (5) complimentary Conference registrations, including tickets to the Welcome Reception and Banquet; also includes Lunches and Health Breaks
Announcement as a Diamond Sponsor and acknowledgement with Logo during the Opening Ceremony, Plenary Sessions, Banquet, and Lunches
Acknowledgement of support with Logo and Link in Conference Program & Proceedings and on Conference Website
Acknowledgement of support with Logo via meeting room screens in all Conference Sessions and during Health Breaks
Option to set up exhibit booth in a premier location within the venue
Delivery of selected material from your organization in the Conference Bag or Conference Venue
One full-page advertisement in the Conference Program & Proceedings
Banner (supplied by supporter) displayed at Conference Registration Desk, Welcome Reception and Banquet; and in Keynote and Plenary sessions
• Platinum Package $15,000
•
•
•
•
•
•
•
Three (3) complimentary Conference registrations, including tickets to the Welcome Reception and Banquet; also includes Lunches and Health Breaks
Announcement as a Platinum Sponsor and acknowledgement with Logo during the Opening Ceremony, Plenary Sessions, Banquet, and Lunches
Acknowledgement of support with Logo and Link in Conference Program & Proceedings and on Conference Website
Acknowledgement of support with Logo via meeting room screens in all Conference Sessions and during Health Breaks
Delivery of selected material from your organization in the Conference Bag or Conference Venue
One full-page advertisement in the Conference Program & Proceedings
Banner (supplied by supporter) displayed at Welcome Reception and Banquet
• Gold Package $10,000
•
•
•
•
•
•
Two (2) complimentary Conference registrations, including tickets to the Welcome Reception and Banquet; also includes Lunches and Health Breaks
Announcement as a Gold Sponsor and acknowledgement with Logo during the Opening Ceremony, Plenary Sessions, Banquet, and Lunches
Acknowledgement of support with Logo and Link in Conference Program & Proceedings and on Conference Website
Acknowledgement of support with Logo via meeting room screens in all Conference Sessions and during Health Breaks
Delivery of selected material from your organization in the Conference Bag or Conference Venue
One half-page advertisement in the Conference Program & Proceedings
• Silver Package $5,000
•
•
•
•
•
One (1) complimentary Conference registration, including tickets to the Welcome Reception and Banquet; also includes Lunches and Health Breaks
Announcement as a Silver Sponsor and acknowledgement with Logo during the Opening Ceremony, Plenary Sessions, Banquet, and Lunches
Acknowledgement of support with Logo and Link in Conference Program & Proceedings and on Conference Website
Acknowledgement of support with Logo via meeting room screens in all Conference Sessions and during Health Breaks
One quarter-page advertisement in the Conference Program & Proceedings
• Bronze Package $2,500
•
•
•
Announcement as a Bronze Sponsor and acknowledgement with Logo during the Opening Ceremony, Plenary Sessions, Banquet, and Lunches
Acknowledgement of support with Logo and Link in Conference Program & Proceedings and on Conference Website
Acknowledgement of support with Logo via meeting room screens in all Conference Sessions and during Health Breaks
Additional Sponsorship Options
• Health Break Sponsor $1,500 (8 opportunities)
•
•
Logo displayed on banners during all Health Breaks
Acknowledgement of support with Logo and Link in Conference Program & Proceedings and on Conference Website
• Student Presentation Award Sponsor $3,000 (2 opportunities)
•
•
•
• Student Travel Award Sponsor $1,000
•
•
•
Logo displayed on Award Certificates
Acknowledgement of support with Logo during the Awards Ceromony
Acknowledgement of support with Logo and Link in Conference Program & Proceedings and on Conference Website
Logo displayed on Award Certificates
Acknowledgement of support with Logo during the Awards Ceromony
Acknowledgement of support with Logo and Link in Conference Program & Proceedings and on Conference Website
To download a sponsorship brochure, click on the link: