Exhibitors
Rhizosphere 5 offers exhibition opportunities for interested stakeholders.
The following Exhibitors will be present at Rhizosphere 5.
Social Media
Follow us on Twitter and Facebook


To download an exhibitor prospectus, click on the link: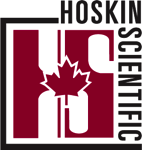 Hoskin Scientific has been supplying testing and monitoring instrumentation to the Canadian market for over 70 years.
Our Environmental department provides everything from systems integration services, water quality, oceanography and aquaculture, to meteorology, hydrology, indoor air quality, soil science, and plant science. We provide solutions for monitoring and sampling biological and chemical parameters in the environment. Hoskin Scientific can equip you to collect the data you need for your project whether through a purchase or rental.
Rhizosphere Research Products B.V. is partnering with Hoskin Scientific specifically to provide products called Rhizons, instruments designed to sample water in the rhizosphere. RRP develops and produces many varieties of Rhizons for many different research applications.
To find out more about Hoskin Scientific, visit our website today: www.hoskin.ca
To find out more about Rhizosphere Research Products visit: www.rhizosphere.com
PreSens is a world leader in the field of optical sensor technology. We develop, manufacture and distribute sensor systems for biological and environmental applications, for biotech & pharma, medical & life sciences, the food & beverage industries and for industrial and technical applications. We offer systems for:
• Oxygen measurement in gases and liquids
• Non-invasive online pH, CO2 and oxygen measurement
• Oxygen and pH sensors for single-use bioreactors
• Microsensors for pH and oxygen
• Process control in shake flasks incl. biomass monitoring
• Low-maintenance DO measurement for fermentation and bioreactor systems
• Online oxygen and pH measurement in disposables like multiwell plates and plastic bags
• Imaging solutions for 2D-mapping of oxygen-, pH-, and CO2-distributions
Furthermore, we are developers and manufacturers of opto-electronic OEM sensor components for companies in the field of medical equipment and process control.
To find out more about PreSens, visit our website today: www.presens.de