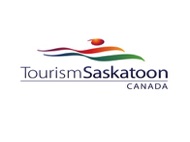 Social Media
Follow us on Twitter and Facebook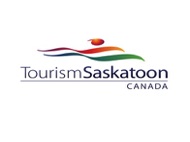 New Theme Area
In response to a suggestion made by a member of the rhizosphere community, we have added a new theme area for abstract submissions:
Micronutrients in the rhizosphere
Abstract submissions for this theme area are now being accepted.
Marcel van der Heijden added as Keynote Speaker
The Science Advisory Committee (SAC) is pleased to announce that Marcel van der Heijden has been added as a Keynote Speaker for Rhizosphere 5. Marcel heads the Plant-Soil Interactions Group at the Swiss Federal Research Institute Agroscope (Zurich, Switzerland) and is Professor for Agro-ecology and Plant-Microbiome Interactions at the University of Zurich.
Dr. van derHeijden's talk is titled "Root Microbiome Management and Soil Ecological Engineering for a Sustainable Agriculture" and will address the topics of "microbial network complexity and rhizosphere diversity as drivers of agro-ecosystem functioning".
For more information about Dr. van der Heijden, or our other Keynote Speakers, please see the speaker bio page.
Rhizosphere 5 and the CSSS - CSAFM
The 2019 Annual Meeting of the Canadian Society of Soil Science (CSSS) and the Canadian Society for Agricultural and Forest Meteorology (CSAFM) will overlap with Rhizosphere 5 (July 9th through the 13th) - with sessions held on the University of Saskatchewan campus.
To enhance scientific exchange and meet new people, the LOCs of Rhizosphere 5 and the CSSS-CSAFM meeting are organizing a joint symposium that will be included in the program schedule for both conferences. The symposium will be followed by a joint reception at the Remai Modern - a new museum of modern and contemporary art in Downtown Saskatoon (about a 10 min walk from the conference venue).
Rhizosphere 5 and CSSS-CSAFM participants wishing to register for both conferences can do so at a reduced rate through the registration portal for either conference.
Exhibitors added to Rhizosphere 5
Rhizosphere 5 is pleased to announce that Hoskin Scientific and PreSens have been added as Exhibitors. Please stop by their booths to visit and catch up on the latest in rhizosphere related instrumentation.

Abstract submission deadline for oral presentations has been extended to March 15th
Applications for the Student Travel Award are no longer being accepted