Visa Invitation Letter
If needed, an official invitation letter from Rhizosphere 5 can be requested when you register for the conference by following the instructions in the on-line registration form.
To receive a Letter of Invitation, you must first register for the conference and pay in full before the Letter of Invitation can be issued. Fees sent via bank transfer, must be received in the conference bank account prior to issuance of the Letter.
When requesting an invitation letter, you will need to submit the following information:
1. Your full name, as it appears on your passport
2. Date of birth
3. Country of citizenship
4. Passport number and expiry date
Please note that a Letter of Invitation does not guarantee you will be granted a visa. If you need additional assistance, we kindly ask you to contact the Local Organizing Committee.
Rhizosphere 5 cannot send the letter to an embassy or consulate for you, nor can we contact the embassy or consulate on your behalf. It is the sole responsibility of the attendee to obtain the necessary paperwork for entry to Canada (see Visa Information for details).
Social Media
Follow us on Twitter and Facebook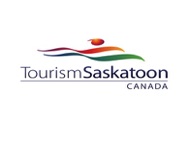 Visa Information
For international visitors, it is possible that you will need a Visa to enter Canada and attend the conference.
Entry requirements for visiting Canada can be found at the Immigration and Citizenship Canada website, or by clicking here.
Nationals of any country other than the ones listed in the PDF-file above, will need only a valid passport to enter Canada.
You can apply for a Visa at the Canadian mission (embassy or consulate) in the country where you live. You can find more info about applying for a visa here.
Obtaining a refund if your Visa is not granted:
In the event your Visa is not granted, your registration fee will be refunded after the conference has been concluded.
To obtain a refund you must provide proof (i) that the Visa was applied for in time to attend the conference, and (ii) that a Visa could not be granted even though all necessary documents were submitted as required by Immigration and Citizenship Canada.
Refund requests must be made in writing by emailing the required proofs to the Rhizosphere5 Secretariat no later than July 30, 2019. Refund requests received after that date will not be accepted.