Social Media
Follow us on Twitter and Facebook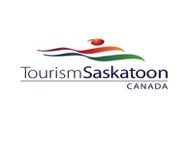 Become an Exhibitor
The Rhizosphere 5 conference offers exhibitor opportunities for interested stakeholders.
This is an excellent opportunity to gain visibility in the dynamic, rapidly expanding soil health research community, and showcase your products, services, or activities to a diverse national and international audience.
Below you will find descriptions of our sponsorship packages. We are also happy to work with you to customize a sponsorship opportunity that best suits your goals and budget.
For more information, or to be an exhibitor, contact:
To download a copy of the Exhibitor Prospectus click on the link:
Exhibitor Booth
• $2,500 (CAD; includes all applicable taxes)
•
•
•
•
•
Recognition in the Conference Program (logo and 50 word corporate profile)
Logo on the conference website in the Exhibitors section
Booth Staff Pass (1) (does not include conference sessions or social events, which can be purchased separately)
Option to purchase two (2) additional Booth Passes at $300 each
Option to purchase full conference pass at the student rate ($500 each)
Booth includes:
8-ft high back drape
3-ft high side drape
1 6-ft by 2-ft skirted table
2 chairs
1 wastebasket
1 booth ID sign
Key Dates
• Set-up
Sunday (July 7th):
• Exhibition hours
Sunday:
Monday & Tuesday:
Wednesday:
• Teardown
Wednesday (July 10th):
Key Dates
• Set-up
11:00 AM to 2:00 PM
• Exhibition hours
11:00 AM to 2:00 PM & 5:30 PM to 7:30 PM
9:30 AM to 5:30 PM
9:30 AM to 2:30 PM
• Teardown
2:30 PM to 4:30 PM
Cancellation Policy
• Cancellations before or on March 31st, 2019 are eligible for a 50% refund
• Fees are non-refundable after April 1st, 2019
Technical Session
• $650 (CAD; includes all applicable taxes)
•
•
•
Exhibitors are offered the option of holding one 50 minute technical session to showcase their products and services
The sessions will be open to all conference delegates, and will run parallel to the concurrent scientific sessions
Note: a Technical Session can only be booked in combination with an exhibition booth, and will be allocated on a first-come, first-serve basis
Session includes:
Advertising in the conference program and on the conference website
Meeting room with a capacity of 100 people
Audio visual equipment: screen, projector, presentation laptop, slide advancer, podium, and
microphone (additional AV equipment is available at an additional cost to the exhibitor)
Available Time slots:
Monday (July 8th): 10:30 AM to 11:20 AM & 11:40 AM to 12:30 PM
Tuesday (July 9th): 10:30 AM to 11:20 AM & 11:40 AM to 12:30 PM
Wednesday (July 10th): 10:30 AM to 11:20 AM & 11:40 AM to 12:30 PM