Social Media
Follow us on Twitter and Facebook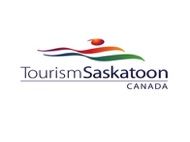 Plenary & Keynote Speakers
The Science Advisory Committee is pleased to announce the list of speakers who will be giving plenary and keynote addresses at Rhizosphere 5: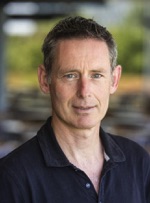 Corné Pieterse (1964) is professor Plant-Microbe Interactions and scientific director of the Institute of Environmental Biology of the Faculty of Science. His research group investigates how the plant immune system protects plants against microbial pathogens and insect herbivores, and how beneficial microbes in the plant root microbiome stimulate plant growth and health. Current research is focused on plant-beneficial functions that are encoded by the root microbiome, the role of plant genes that aid in maximizing profitable functions from the root microbiome, and crosstalk between plant defense hormones. With his research he aims to contribute to grand societal challenges, such as food security and sustainable agriculture.
Prof. Michelle Watt is a Director of the Plant Sciences Institute at the Forschungszentrum Juelich, and Professor of Crop Root Physiology at the University of Bonn, in Germany. She leads the Root Dynamics Group, which combines field and controlled environment research with modelling to understand when and how roots grow and function in dynamic soil conditions. Their aim is to speed up crop resource efficiencies by designing crop root and shoot systems with traits that can be acquired by breeding and/or management interventions. Prior to 2015, Michelle was at CSIRO in Australia, leading a team researching root-rhizosphere processes to enhance wheat yield in rainfed, conservation agriculture. She is President of the International Society of Root Research (http://www.rootresearch.org/; Twitter @RootScientists), and Chair of the Root Phenotyping Working Group (http://www.plant-phenotyping.org/root_phenotyping).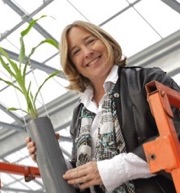 Tiina Roose was born in Estonia under the Russian occupation. She completed her undergraduate degree in control systems engineering at the Tallinn Technical University. Following this when Estonia became independent and borders opened up she did, after a short stint as an investment banker, MSc and DPhil in applied mathematics at the University of Oxford. Her specialty whilst a graduate student was to develop multiscale mathematical modeling techniques to answer scientific questions about how the biological branching structures, such as plant roots, interact with their environment, i.e. soil. Following the completion of her DPhil in 2000 she moved to the Harvard Medical School/Massachusetts General Hospital as a postdoctoral fellow to work on mathematical modeling of lymphatic function during cancer development. Upon her return to Oxford in 2003 she was awarded a Royal Society University Research Fellowship to work on modeling of plant roots, lymphatics, blood vessels and lung physiology. She held her URF first in Oxford and upon the birth of her son Max in 2006 she moved to join her husband at the University of Southampton in 2009. In 2013 she was promoted to a professor and after the completion of her Royal Society URF the same year she was awarded an ERC Consolidator grant title "Data Intensive Modelling of Rhizosphere Processes". This multimillion pound project/fellowship started in 2015 and is due to finish in 2020. At Southampton Tiina runs the Faculty of Engineering and Environment New Frontiers Fellowship mentoring program and also serves on the EPSRC General Engineering Early Career Advisory panel..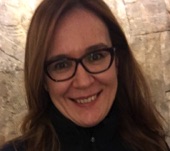 Leon V. Kochian joined the faculty at the University of Saskatchewan in August, 2016 as the Canada Excellence Research Chair in Global Food Security and Associate Director of the Global Institute of Food Security. He also is a Professor in the Department of Plant Science. Previous to coming to the University of Saskatchewan, he was the Director of the USDA Agricultural Research Service (ARS) Robert W. Holley Center for Agriculture and Health on the Cornell University campus. He also was Professor of Plant Biology and also Soil and Crop Sciences at Cornell University, as well as an Adjunct Scientist at Boyce Thompson Institute He received his Bachelor's degree in Botany at the University of California at Berkeley in 1978, and his Ph.D. in Plant Physiology at the University of California at Davis in 1984. In 1985 he took a position as a Plant Physiologist with USDA-ARS at the U.S. Plant, Soil and Nutrition Laboratory, Cornell University. He became Director of the U.S. Plant, Soil and Nutrition Laboratory in 1997, and Director of the newly established USDA-ARS Robert Holley Center on the Cornell campus in 2007. Dr. Kochian's research deals with the molecular biology, physiology and genetics of mineral ion transport and root biology processes as they relate to mineral nutrient acquisition, plant response to abiotic environmental stresses, and the role of root architecture in nutrient acquisition efficiency. Dr. Kochian is a Fellow of the American Association for the Advancement of Science (AAAS) as well as an American Society of Plant Biologists Fellow, and is a member of the ARS Hall of Fame. Dr. Kochian was also named to Thomson Reuter's (now Clarivate) list of 2015, 2016, and 2017 "Most Influential Scientific Minds" in the area of Plant and Animal Science, a citation analysis identifying the scientists who have made the most significant global impact within their respective field of study.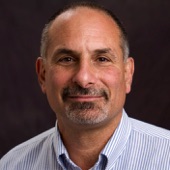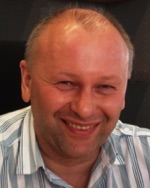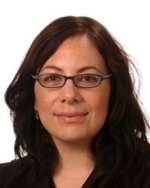 Dr. Black is a Principal Research Officer within the BioProtection Research Centre, Lincoln University and her research background is soil biogeochemistry, focusing on soil health and biosecurity priorities for risks and threats to indigenous communities and their lands. Her current focus is forest health and tree dieback. She is also a founding and executive member of Te Tira Whakamtaki (Mori Biosecurity Network) and participates at the governance level to advocate for Maori priorities, solutions and voices to be included in mainstream government policy and research decisions.
Kristen DeAngelis is an associate professor of microbiology at the University of Massachusetts, Amherst, where we are engaging in understanding how soil microbes respond to climate change, and then using our knowledge to enhance lignin degradation from lignocellulose for improved biofuels.