Social Program
Sunday July 7, 2019
Opening Ceremony (15:30 - 16:45; Salon B & C)
The Opening Ceremony will take place at the conference venue (TCU Place) with a Welcome Reception to follow.
Dignitaries from the University of Saskatchewan, City of Saskatoon, and the Province of Saskatchewan will welcome guests to Rhizosphere 5.
A First Nation Elder will provide a blessing and welcome to Rhizosphere 5.
The blessing will be followed by a 30 minute performance by Paskwaw-Mostos, a First Nation Drummer and Dance group performing traditional Powwow dances and drumming.
Welcome reception (17:45 - 20:00; Salon B & C)
Light food and beverages will be served
(1 complimentary drink ticket per person; open bar)
Monday July 8, 2019
Graduate Student Social (19:00 - 23:00)
An opportunity for graduate students to meet, socialize and talk about Science (or not). Meet at the Cathedral Social Hall (located at 608 Spadina Crescent E) at 7:00 pm for drinks, appetizers and conversation.
Tuesday July 9, 2019
Gala Dinner (19:00 - 23:30)
The conference Gala Dinner is in Centennial Hall at TCU place. The dinner will be followed by an introduction of the Student Travel Award recipients and entertainment from local jazz band Heidi Munroe & Soul Sensation.
Wednesday July 10, 2019
Joint Rhizosphere 5 / CSSS reception (18:00 - 21:00)
Rhizosphere 5 and the Canadian Society of Soil Science will host a joint reception at the Remai Modern Art Gallery, a 10 minute walk from TCU Place on the bank of the South Saskatchewan river. The Remai Modern, opened October 21, 2017 and features modern and contemporary art in a beautiful architectural setting.
Enjoy light food choices and beverages accompanied by the Marc Holt Quartet. The Art and Design shop and all galleries will be open to delegates. Please note that food and drinks will not be allowed in the shop or galleries.
Social Media
Follow us on Twitter and Facebook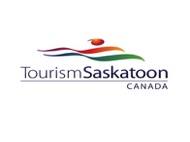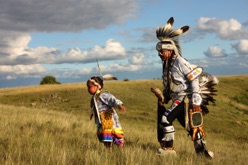 Prairie Lily Riverboat Cruise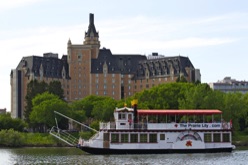 Black Fox Farm & Distillery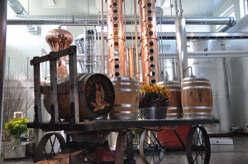 Fort Carlton Provincial Park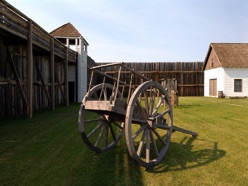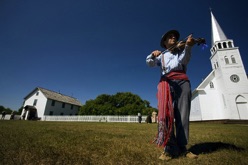 Batoche National Historic Site
Noon hour tours on U of S campus
(available daily)
(For more information, click on the photograph)
Walking tour of U of S campus

Canadian Lightsource Synchrotron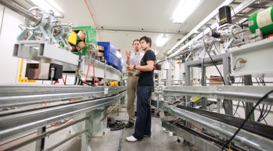 Saskatchewan Centre for Cyclotron Sciences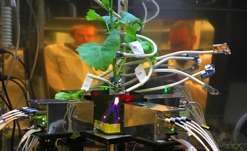 (For more information, click on the photograph)