Exhibitors
Rhizosphere 5 offers exhibition opportunities for interested stakeholders.
The following Exhibitors will be present at Rhizosphere 5.
Social Media
Follow us on Twitter and Facebook


To download an exhibitor prospectus, click on the link: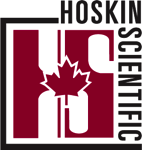 Hoskin Scientific has been supplying testing and monitoring instrumentation to the Canadian market for over 70 years.
Our Environmental department provides everything from systems integration services, water quality, oceanography and aquaculture, to meteorology, hydrology, indoor air quality, soil science, and plant science. We provide solutions for monitoring and sampling biological and chemical parameters in the environment. Hoskin Scientific can equip you to collect the data you need for your project whether through a purchase or rental.
Rhizosphere Research Products B.V. is partnering with Hoskin Scientific specifically to provide products called Rhizons, instruments designed to sample water in the rhizosphere. RRP develops and produces many varieties of Rhizons for many different research applications.
To find out more about Hoskin Scientific, visit our website today: www.hoskin.ca
To find out more about Rhizosphere Research Products visit: www.rhizosphere.com
PreSens is a world leader in the field of optical sensor technology. We develop, manufacture and distribute sensor systems for biological and environmental applications, for biotech & pharma, medical & life sciences, the food & beverage industries and for industrial and technical applications. We offer systems for:
• Oxygen measurement in gases and liquids
• Non-invasive online pH, CO2 and oxygen measurement
• Oxygen and pH sensors for single-use bioreactors
• Microsensors for pH and oxygen
• Process control in shake flasks incl. biomass monitoring
• Low-maintenance DO measurement for fermentation and bioreactor systems
• Online oxygen and pH measurement in disposables like multiwell plates and plastic bags
• Imaging solutions for 2D-mapping of oxygen-, pH-, and CO2-distributions
Furthermore, we are developers and manufacturers of opto-electronic OEM sensor components for companies in the field of medical equipment and process control.
To find out more about PreSens, visit our website today: www.presens.de
PreSens also will be hosting a technical session on Tuesday, July 9th from 10:30 to 11:20 am. The session topic is: "Illuminate the root-soil interface: Non-invasive imaging of O2, pH and CO2 in soil science".

The Fedoruk Centre operates the Saskatchewan Centre for Cyclotron Sciences (SCCS) a unique in Canada user facility used on nuclear imaging research. The facility, a unique cluster of research tools for environmental remediation and food security features a high-energy cyclotron, radiopharmaceutical production facility and radiochemistry laboratories. SCCS accommodates BioPETx a real-time imaging detector used to image microbial and root activity in soil ecosystems.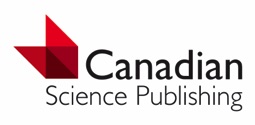 Canadian Science Publishing (CSP) is Canada's largest publisher of scientific journals and not-for-profit leader in mobilizing scientific knowledge making it easy to discover, use, and share. With distribution in more than 125 countries, CSP publishes 24 international journals across the spectrum of science and engineering. Featuring content from a global community of researchers, CSP publications are supported by a team of internationally renowned subject-expert Editors and peer reviewers. As a first mover in open access, interdisciplinary journals, we connect researchers from diverse fields, enabling them to contribute to solving key world challenges.
Valent BioSciences is a global leader in the development and commercialization of biorational products used in agriculture, public health, and forestry markets.  The Valent BioSciences soil health platform helps growers achieve short- and long-term sustainability through biorationals that promote healthy soil and root systems.
To find out more about Valent BioSciences, visit our website:
The Global Institute for Food Security (GIFS) is collaborating with over 240 research institutions, universities and agricultural industry experts in almost 30 countries to develop technologies that will help growers in Saskatchewan and around the world increase food production in a sustainable manner.
GIFS was created in 2012 through a partnership involving Nutrien, the Government of Saskatchewan and the University of Saskatchewan.
To find out more about GIFS, visit our website: